The alphabet of decorating with neutral colors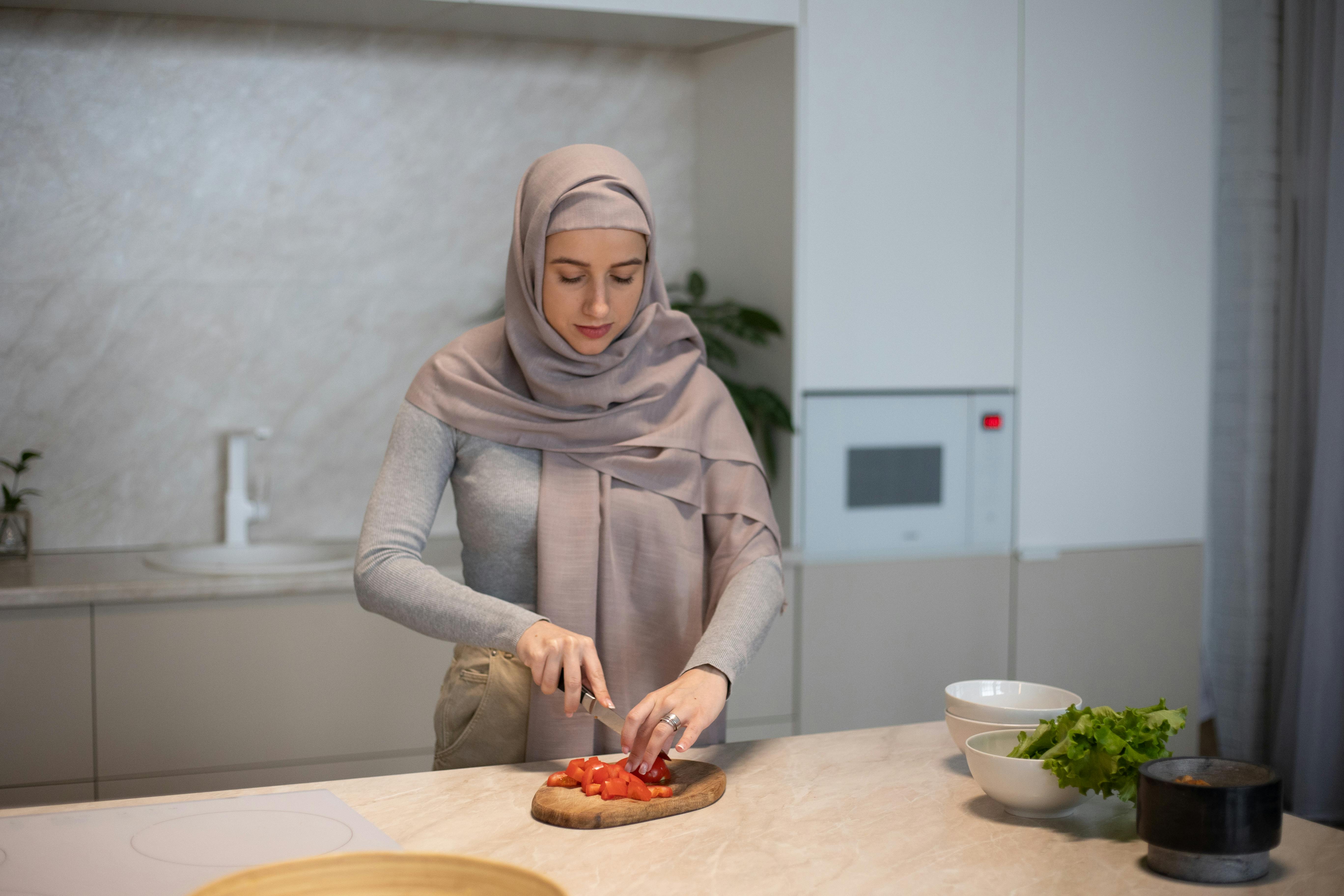 To go with neutrals or not to go with neutrals, that is the question. Well, that's a question I'm often asked by friends and clients alike. There are two opinions I find regarding neutrals: there are those who think neutrals are mediocre and want to avoid them at all costs and then those who think neutrals are too easy to work with and are ready to get drunk on them. ! So where on this extreme spectrum of opinions do I fall? I disagree with both: Neutrals are definitely not boring, and secondly, they're not as easy as most of us think they are. There are ways to do it.
In this blog post, I'll share with you some simple and easy-to-follow tricks that will give you the confidence to decorate your space with neutral colors.
Tip #1: When in doubt, stick to the monochrome color scheme
I can't stress this enough. This works especially best when you have a small space but want it to look spacious. That was exactly my intention when I set out to design this vanity nook for a client.
Decorating with diluted colors of a particular color allows the eye to travel through tight spaces. I took the subtle variations of the veneer clad vanity and used them on the distressed tile and ornate wood mirror. I've further beefed up the scheme by overlaying it with metallic details for a luxurious feel.
Tip #2: Introduce Key Silhouettes
This approach works well for both traditional and minimalist styles, where the focus is on a few key pieces so that the whole scheme looks put together. These stately armchairs and cherub-shaped console table that we painstakingly designed and crafted (I have a lot to talk about our bespoke furniture, but I'd need a whole blog for that) bring loads of visual intrigue and sculptural appeal to the setting.
Remember to have at least 2 key pieces of furniture in neutral colors to create interest in your scheme.
Tip #3: Wield the power of all white
Oh my sweet God! A completely blank space? She's crazy? I am sure that when I proposed this all-white kitchen to my client, they must have had this thought. Of course, they were too sweet to say that, but I could feel their inhibition. The thing about an all-white color palette that we color-loving Indians are skeptical about is, you guessed it right, the lack of color, which means no fun, no life, no warmth, and it's all just too much. clinical.
But that is not true and this kitchen proves it. The kitchen has this relaxing and sophisticated feel. I think the crispier and lighter a cuisine is, the better. You will notice that I've strategically added another neutral to balance things out and add depth: the black on the kitchen counter and the island counter.
There's another decor detail that adds a certain level of warmth to all this coldness: the brick backsplash that creates a charming rustic vibe. Also adding variety to this clean scheme is the eggshell fireplace.
Tip #4: Add a soft color to the neutral mix
This room with that blush honestly made my knees go weak! While sitting with the client for this beautiful property and scanning the many warm color tones, as that was what we initially had in mind, I saw this faded pink shade and knew right then it was becoming my go-to color.
I created a mini design moment with the hue on the beautifully carved upholstered bed (can't thank my team enough for this) and then used it in nice splashes through the accent pillows and paneled wall, which is just the right touch. . of rosy pink. Neutrals and pinks look like a happy family together, don't they?
Tip #5: For a fail-safe interior, go for classic black and brown
I totally go for this trick. You can never go wrong with this classic color combination. This foyer I recently put together for a client's stately vacation home is a shining testament to this. The glossy reflective black of the pianoforte, the matte black of the wall sconce and the aged wrought iron stair railing offer a variety of finishes. Black also provides the right amount of tension and depth to the lobby, which has another dominant brown color.
The browns come in the wainscoting, the rug, the chandelier, and the pianoforte top, which contrast nicely with the blacks (they both bring out the best in each other, right?). This is one of my favorite interior setups of all time!
So that was it! I hope you are no longer afraid or sitting on a fence about neutrals – they are beautiful and far from boring. While writing this blog post, I realized that I have worked with this scheme longer than I can remember, and of course I will continue to work with this elegant and timeless scheme when the opportunity arises! Please feel free to ask me questions in the comment box below!